The Marching Percussion Clinic is targeted towards students in grades 6-12 with a focus on marching snare, tenors, bass drum, mallet percussion, drum set, and synthesizer (no cymbals). We will focus on fundamentals, technique exercises, basic marching techniques, and learn a cadence. All attendees should have access to an email address, a practice pad, drum sticks, mobile or computer device with webcam – microphone – and speaker or headphones, as well as the ability to print off or view music. Whether you play corps, show or HBCU style there is something for EVERYONE at this fun event! Registration Located At The Bottom of The Page.
---
Date & Time: August 1st, Online Event

Location: Virtual Event

When: 10AM-4PM

Cost – $10 payable in via the online form


---
This camp is open to grades 6-12:
Students will indicate which instrument they would like to start on but may be moved to an instrument where they will be more successful during the clinic.
6-9th Grade – Targeted towards Novice/Beginners who are new to marching percussion and want to build skills to learn how to play effectively in a group.

9-12th Grade – is for Intermediate to Advanced students who have experience in band, and are looking for ways to develop themselves further. Advanced students will be taught at a level to prepare you for auditioning for DCA, WGI or drumline. Intermediate students should have one year of marching band experience or be entering the marching band this fall.
Drumline Staff: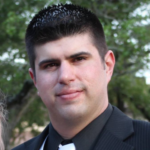 David Vielhalber – Alumnus Bluecoats, Empire Statesmen, Carolina Gold, and more. David LOVES percussion and has a resume of nearly 20 years marching drum corps, and a decade teaching marching percussion. He currently serves as Percussion Caption for the Columbus Saints, and is the owner of Vielhalber's Garage in Findlay, OH.
James Washington – Alumnus Talladega College Marching Band, Saints Drum & Bugle Corps, Saints Drumline Inc, and more. James is a skilled multi-instrumentalist, and extremely talented snare drummer with the ability to move between corps and HBCU style with ease. He currently teaches multiple independent drumlines in Columbus.
Front Ensemble Staff:
Barbara Terrell – Alumnus of Connexus Percussion, and Cincinnati Tradition. Barbara is a high energy, and intuitive educator that loves teaching percussion. She currently serves as the Saints Front Ensemble Coordinator for the 2020 season, and with the pandemic has continued to work to change lives through music education.
Evan Sasowsky
– Alumnus of Crossmen, and Rhythm X. Evan is a skilled, and passionate educator who's eager to help develop the next generation of percussionists. Evan joined the Saints this year as Lead Front Ensemble Technician and is eager to share his love of percussion once again.
---
Pay Your Clinic Fee Here:
$10.00 USD
---
Protecting students and staff: Saints Youth Protection Policies can be found here http://www.columbussaints.org/saints-protection-policies/
Background Checks: All Educational and Support Staff for Saints programs have successfully completed organizational background checks with Onesource., and passed.